AURORA, CO EMERGENCY ROOFING SERVICES​
TOP RATED ROOFING EMERGENCIES CONTRACTOR IN AURORA, CO​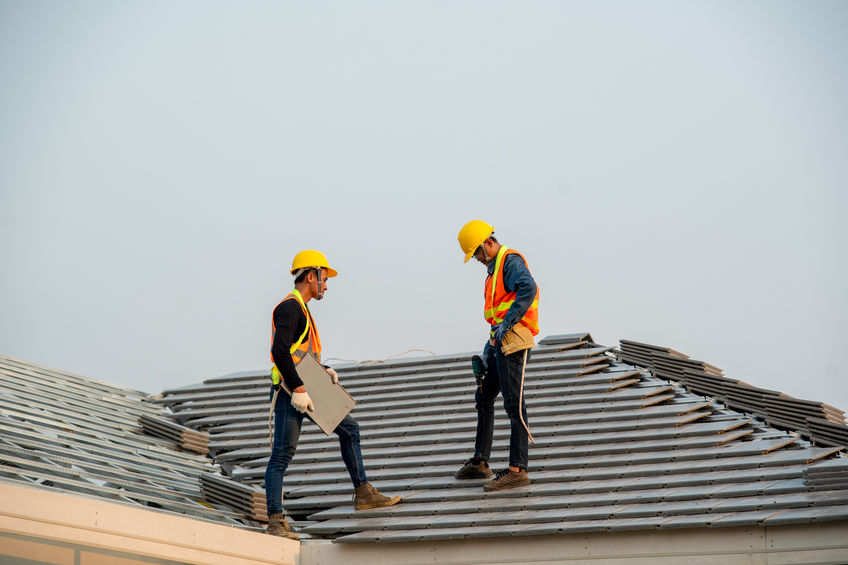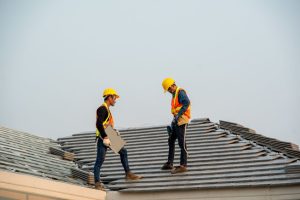 In addition to offering Aurora CO roofing emergencies, McCanan Construction is an emergency roofing contractor in Aurora, Colorado, that offers emergency roof repairs in Aurora to protect your roof while you await repairs temporarily. Our emergency roof tarping in Aurora is a stopgap measure that can be taken to help avoid more damage to your building. Our emergency roofers in Aurora, CO, can help you avoid further damage while maintaining insulation in your building pending repairs. An emergency tarp is an essential tool that can help you save money on your homeowner's insurance premiums by minimizing the damage to your house during a storm.

We Offer The Following Roofing Services in Aurora, Colorado
Quick and Efficient Emergency Repairs By McCanan Construction in Aurora, CO
McCanan Construction in Aurora is truly exceptional. We handle a wide range of Aurora CO roofing tasks. In the event of roof damage, it's crucial to have a nearby emergency roofing service that can swiftly tackle the issues. You can rely on McCanan Construction in Aurora, CO, to respond promptly and efficiently manage all emergency repairs.
Protect Your Home From Storm Damage With Emergency Roof  Tarp Services in Aurora, CO
When a storm strikes or an unforeseen emergency occurs, leaving your home exposed to the elements, immediate assistance is crucial to prevent further harm. Our skilled team of roofers in Aurora, CO, employs roof tarps and other temporary techniques to secure your home or business while your roof is evaluated and prepared for repairs. Contact us today for our emergency roof tarp services in Aurora, CO.
Ensuring Safety With 24/7 Emergency Services in Aurora, CO by McCanan Construction
McCanan Construction takes pride in offering around-the-clock emergency roof repair services to our residential and commercial clients in Aurora, CO. If the integrity of your home or office is compromised, our local roofing experts will swiftly arrive at the site to stabilize and mend your roof.
If you require emergency roofing services, don't hesitate to call reputable roofing companies in Aurora, CO. Whether it's midnight or midday, our team is prepared to evaluate and rectify any roof-related issues. Feel free to reach out whenever you need emergency support, as our primary goal is to secure your residence or business and ensure its safety. Get in touch today for prompt, reliable, 24/7 emergency roof repair services.
We're Equipped to Resolve Your Roofing Storm Damage Problems in Aurora, CO
Aurora CO roofing storm damage can devastate your home, and the roofers at McCanan Construction comprehend the gravity of this situation. We are committed to restoring your home to its normal state. Whether the storm damage is minor or extensive, we possess the expertise and necessary equipment to address Aurora CO roofing storm damage.
Reliable Aurora CO Roofing Solutions: Trust McCanan Construction For Prompt Storm Damage Repairs and More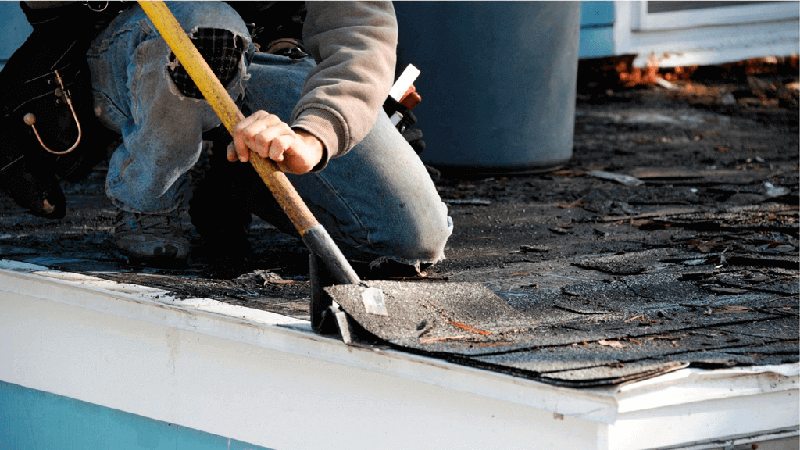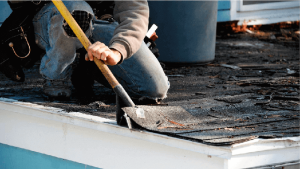 For all your Aurora CO roofing needs, consider contacting McCanan Construction. If a storm inflicts damage on your roof, you must get a roofing repair company immediately to prevent further harm to your property. Over time, even seemingly minor issues can significantly impact your roof's condition. If you're situated in Aurora, CO, contact McCanan Construction immediately. We'll provide an accurate estimate in advance and quickly do the repair work.