AURORA, CO COMMERCIAL ROOFING​
TOP-RATED COMMERCIAL ROOFING CONTRACTOR IN AURORA, CO​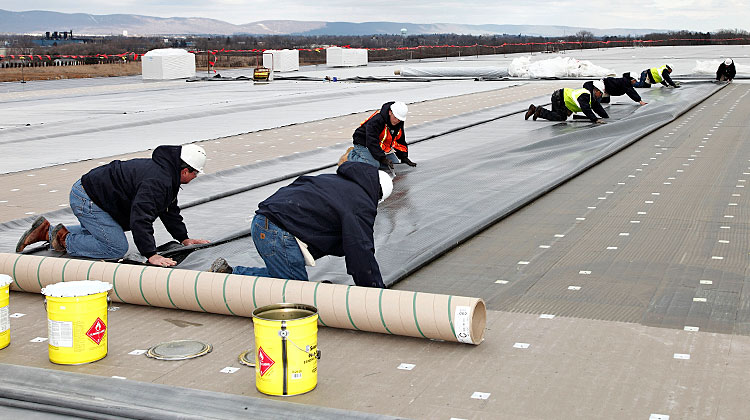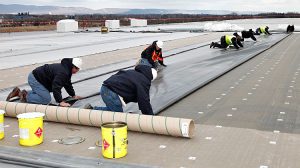 McCanan Construction is the company to go with if you are seeking Colorado-based contractors with expertise in commercial roofing. The best commercial roofing company in Aurora, CO. Any industrial or commercial roof can be maintained, repaired, designed, and installed with our assistance. Because our company is situated in Colorado, we are well-equipped to meet the challenges in this area's climate. In addition, as Aurora commercial roofers, we can guarantee that your roof is in pristine shape and will continue to do its job for many years. We are one of the most widely known commercial roofing companies in Aurora, Colorado, offering the best Aurora, CO commercial roofing services. You can trust us as your local commercial roofing contractor in Aurora, Colorado.
To ensure that the roofing system installed on your property is the most effective it can be, it needs to be designed according to your specific requirements. Commercial roofing configurations often vary depending on the nature of the roof, the materials used to make them, and the structure's architecture is helpful information. Allowing us to help you find the roofing system that is most ideally suited for your building's style, needs and purpose will help ensure that your commercial property will have a dependable roof.
Commercial Roof Inspections In Aurora
Most property owners rely on warranties as a form of protection if their roof fails. Knowing that a roofing warranty may be rendered null and void if regular inspections and maintenance are not performed is beneficial.
Aurora Commercial Roof Repairs
Our professionals will evaluate the state of your commercial flat roof to establish the extent of the repairs required. We have specialists who are highly qualified and can effectively conduct essential repairs. In addition to that, we offer emergency services for roofing repairs.
Aurora, Colorado Commercial Roof Replacements
Our roofing specialists will recommend upgrades based on the type of commercial roofing you currently have, its age, and its current condition. If your roof needs to be replaced, we will evaluate your roofing system and assist you in developing a solution that is both cost-effective and practical.
Commercial Roof Installations In Aurora, Colorado
We can install a wide variety of roofs because of our resources and experience. Our roofing specialists will do their best to assess your wants and guide you toward the commercial roof that best complements your structure, satisfies your preferences, and may be fitted without exceeding your financial constraints.
Aurora, Colorado Commercial Roofing Maintenance
Owners of commercial properties must ensure that their roofs are well maintained at all times to ensure that the roofing system stays durable at the lowest possible cost. Let us help you properly protect your investments.
Aurora Commercial Roofing Insurance Claims
We will assist you in engaging your insurance service provider to process your insurance claims in the fastest, least stressful way possible. Have no worries about paying out of pocket for a roofing service, and we will help you find a solution.
Aurora, CO Commercial Emergency Roofing
Our commercial emergency roofing service will ensure help gets to you as soon as possible in emergencies. Work with a roofing company guaranteed to offer a prompt and efficient response.
Commercial Storm Damage Roofing In Aurora
Get the best Aurora, CO commercial storm damage repair services. Our roof, gutter, and siding repairs are designed to restore your property to the best possible state. Our commercial building clients know they can rely on us to provide the highest possible-quality commercial roof damage restoration in Aurora, Colorado.
Commercial Roof Soft Wash In Aurora, Colorado
Access our Aurora, CO commercial roofing soft wash service designed to rid your roof of debris and accumulated dirt carefully. We ensure that the utmost care is taken with cleaning your roof to avoid any damage.
Types of Roofs
Commercial roofs come in different staples and types and are picked depending on the choice and preference of the building owner: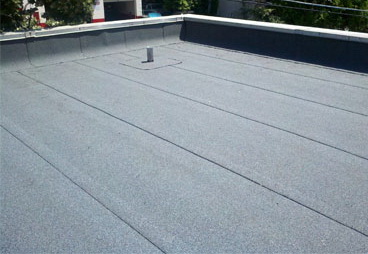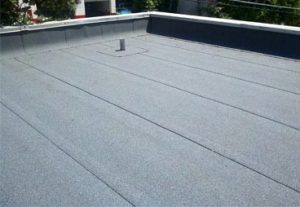 Commercial Asphalt Roofing Shingles

Commercial Metal Roofing

Commercial Flat Roofing, Low-Sloped Roofing, & Pitched Roofing; 
EPDM Roofing

PVC & TPO Roofing

Built-Up Roofing (BUR)

Modified Bitumen Roofing

SBS Roofing
Commercial Roof Coatings

Commercial Emergency Roofing

Commercial Storm Damage Roofing

Commercial Roof Soft Wash
McCanan Construction, Trusted and Insured Contractor can help you with any part of your remodeling project.
Let us oversee your construction needs and provide you with the best construction service you've ever had
We offer the highest quality residential and commercial roofing services to all building owners in the greater Denver area
All your commercial roofing needs are covered by the best, fastest and most competent roofing team in Colorado.