AURORA, CO ROOM ADDITIONS​
TOP RATED Room Additions CONTRACTOR IN AURORA, CO
ARE YOU LOOKING FOR  A PROFESSIONAL ROOM ADDITIONS COMPANY IN AURORA COLORADO?
Whether you need extra storage, an additional bedroom, or a garage, McCanan Construction can design and build it. We have a team of skilled professionals who have what it takes to draw out a plan for your Aurora CO room additions and execute it.
Your home addition project starts the moment you place. Contact us as we understand how precious your time is. Our expert team will have a meeting with you, where you will tell us your ideas and your expectations for this project. Once we have concluded what you want and how you want it done, we will begin the next phase of the project: Planning. Every detail of your home addition is communicated to our construction team, licensed, knowledgeable, and equipped with the necessary tools to pull off a unique home addition project without any hitch.  
When you work with McCanan Construction, one of the benefits you enjoy is the transparency and openness; You will always be aware of the happenings and will be constantly updated on the project's progress. Any possible delays are fixed before they happen, and your home is delivered as you imagined.
Our services are created with you in mind. There will come a time when we begin to feel a little cramped in our personal space, or there's an additional family member, and you'd need to create extra space. Whatever your reasons might be, we are here to help, and here are some of the home addition services we offer here in Aurora, Colorado: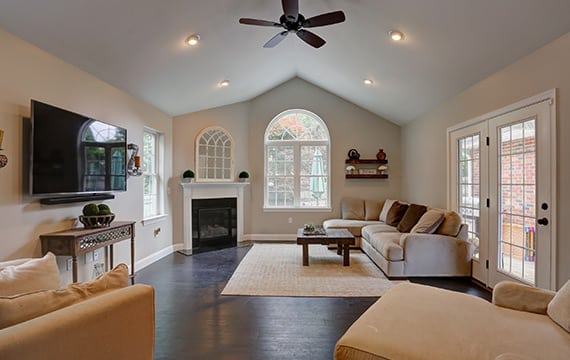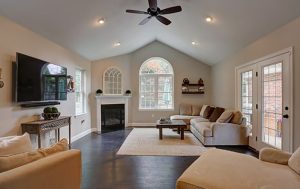 Bedroom additions

Kitchen additions

Deck additions

Pork additions

Living room additions

Split level additions
Unparalleled high-quality Aurora remodeling services, durable materials, outstanding communication skills, efficiency, and speed are what we bring to your table when you work with us. We are known for keeping to time and realizing our client's vision.
WE OFFER THE FOLLOWING REMODELING SERVICES IN AURORA, CO
LET US CREATE SOMETHING MAGICAL FOR YOUR HOME
Aurora, CO Room additions don't just give you some extra space, but they improve your home's style. Whether you need a single-room addition for a play area for your kids or a multiple-room addition for your growing family, we can create something magical together with imagination. Give us a call today!
McCanan Construction, Trusted and Insured Contractor can help you with any part of your remodeling project.
Let us oversee your construction needs and provide you with the best construction service you've ever had
We offer the highest quality residential and commercial roofing services to all building owners in the greater Denver area
All your commercial roofing needs are covered by the best, fastest and most competent roofing team in Colorado.