AURORA, CO ROOF REPLACEMENTS​
TOP-RATED ROOF REPLACEMENT AND INSTALLATION CONTRACTOR IN AURORA, CO​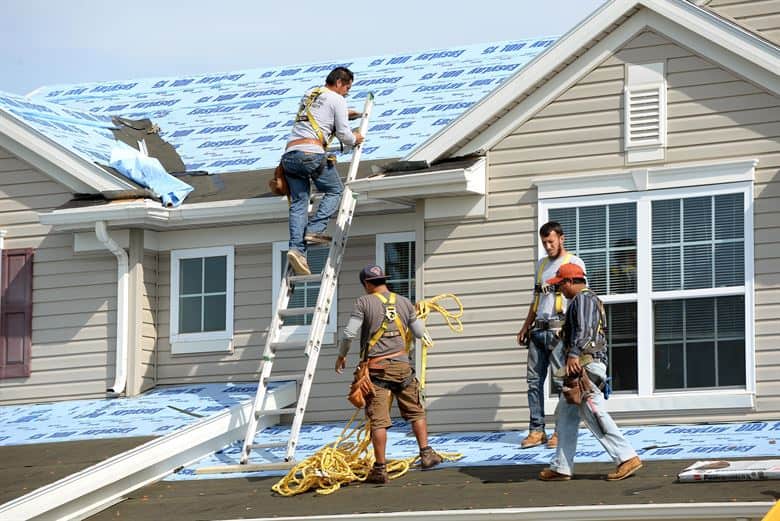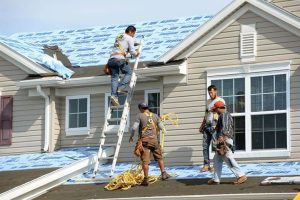 While many of us may not pay much attention to the roof of our homes until we discover a problem, such as a leak, damaged or missing shingles, or asphalt particles appearing in the gutters, all these issues point to the growing need for a new roof. If a severe storm causes significant damage, there is a greater and more immediate demand for a repair or replacement. We offer Aurora, CO roof replacement services to help out with the replacement of your roof. We provide only the highest quality roof replacement service standards in Aurora, CO. McCanan Construction will guide you through the procedure to ensure your comfort at every stage. Roof replacements are undoubtedly one of the most essential of all significant home repairs. If an old roof fails, allowing water to harm the interior of your home, from the attic insulation to the custom kitchen to the family room with the expensive electronics, you'll realize the need for a new roof in no time. Few building problems can be as catastrophic as a failing roof. That is why you should trust your roof replacement for the best service in Aurora.
Roof Installations in Aurora, CO
Although purchasing a new roof may be expensive initially, this expense will pale compared to the costs you will incur if the roof needs to be done properly. These expenses can easily add up, particularly if you hire a contractor who does not provide workmanship warranties or has no other measures to safeguard your investment. The roofing contractor you choose to work on your home has the most influence on the overall quality of your roof. That being said, the only method to guarantee that you will have a correctly installed roof is to hire a reputable Aurora, CO roof installation service. It is impossible to stress the significance of having a roof installed correctly. It is the deciding factor in whether or not a roof will have a long life or fail prematurely. McCanan Construction offers the best Aurora, CO roofing installation service to meet your roofing needs.
Aurora, CO Re-roofs
We provide Aurora, CO re-roof services to restore your roof's beauty and create a protective coating that will assist keep water from leaking into your home. You are eligible for re-roofing as long as only one layer of shingles is on your roof, and building codes forbid the installation of the third layer of shingles for roofs that already have two layers of shingles placed. We offer the best re-roofing services in Aurora, Colorado.