Top Rated Roofing Contractor in Fort Lupton, CO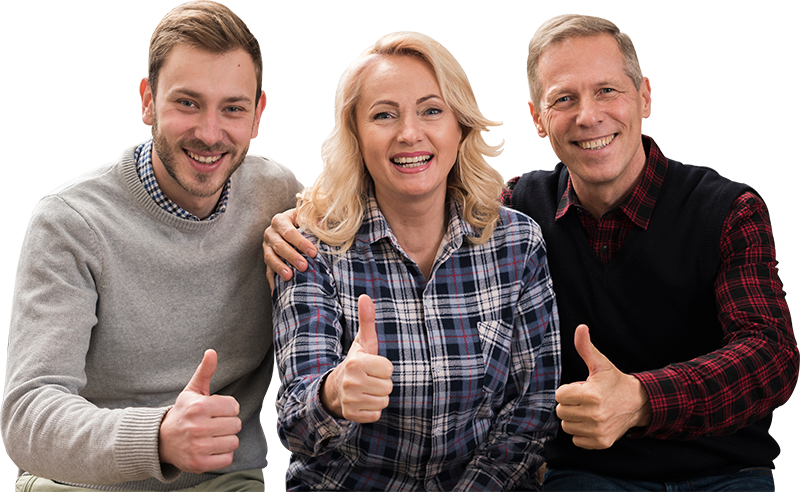 Fort Lupton, CO Roofing Company
McCanan Construction is a general contracting company based in Fort Lupton, CO. We provide storm restoration services for Fort Lupton, CO roofing, gutter and siding repairs to get your home back to the best possible state regardless of the damage done. We take great satisfaction in the fact that our clients trust and can count on us to produce roof repair services of the highest possible quality. We think it's important for our customers to be aware of and be helped to understand the status of their projects, and we make it possible for them to do so by delivering the most effective communication available in the sector. McCanan Construction is more than happy to walk our clients through the process of repairing their roof. 
As leading roofing contractors in Fort Lupton, Colorado, we provide homeowners and owners of commercial buildings with services that are designed to resolve any problem that may occur with a residential or commercial roof. These services are available to both residential and commercial property owners. Homeowners in the surrounding area have a variety of roofing needs, and we are able to meet all of those needs by providing the best roofing services in Fort Lupton, Colorado. Nearly three decades worth of collective experience in the field of building can be attributed to the staff of McCanan Construction. As one of the best roofing companies in Fort Lupton, Colorado and are committed to offering reliable, high-quality craftsmanship at all times. 
We have served the residents of Fort Lupton, Colorado since the official establishment of McCanan Construction in 2019. And having decades of experience in the field, we believe we have gathered extensive experience as local Fort Lupton, Colorado roofers to meet all the Fort Lupton, CO roofing and construction needs of our clients.
Living in Colorado means having your building subject to a lot of storm-prone activity, and as such, you would want to work with an Fort Lupton, CO roofing company that is able to respond to storm damage and carry out restorations as quickly and effectively as possible, especially in emergencies. McCanan Construction is the service to call when you notice a leak in your roof, missing shingles, or a decline in the function of your roof. No matter what the root of the issue may be, our Fort Lupton, CO roofers who are fully licensed and insured can perform diagnostics and zero in on the cause of the problem. When you need Fort Lupton, Colorado roofing services and roofers that are extraordinarily responsive, there is no need to go any farther than McCanan construction for Fort Lupton, CO roofing.
We provide restoration services that cannot be rivaled in the entire Colorado area. Despite the uncertainty of difficult and unpredictable weather, you can always rely on our ability to restore your structure back to perfect, pre-storm functionality, no problem! As roofing contractors in Fort Lupton, we take the quality of service that we provide to customers in the area with utmost care and seriousness. Our customers located all over the city are more than happy to trust that we will get the job done right, effectively, affordably and on time.
Having dealt with every conceivable kind of damage, we have developed a high level of expertise in the craft of restoration. In the city of Fort Lupton, Colorado, McCanan Construction is an  Fort Lupton, CO roofing company that has been licensed, certified, and screened for quality. From the moment you start engaging our services, you reap the benefits of the company's decades-long expertise. Because we are locals who reside in the communities that we serve, the Fort Lupton, CO roofers that we employ are well aware of how important it is to provide high-quality work at reasonable prices. We have use only the highest quality products and materials  in the industry so that we can guarantee that we will be able to finish our tasks in the best way and within the allotted time frame
McCanan Construction proudly offers the fastest available repair services that are designed to assist our clients in protecting their roofs from additional damage. If your roof has sustained any damage, putting off repair work always does more harm than good. Contact us as soon as you notice any issue with your roof and we will be glad to come for an inspection, comprehensively assess the problem, and provide a proper estimate all the while carrying you along with the process it will take to restore your roof. Our prompt response and inspection is designed to solve your Fort Lupton, CO roofing problems as soon as possible and ensure that your property does not undergo further damage due to the problem.
Roofing Inspection In

Fort Lupton

, CO
By setting up an appointment for a roof inspection, you will be able to learn about the maintenance processes that are required to keep your roofing system in the best condition. Our Fort Luptonroofing inspectors are expert professionals in the construction industry. When you choose to work with us, you will have the benefit of our decades of Fort Lupton, CO roofing expertise.
Fort Lupton

, CO Roof Replacement
It's possible that you don't pay much attention to the roof of your home until you discover a problem, such as a leak, damaged or missing shingles, or asphalt particles appearing in your gutter system. All of these issues point to the need for a new roof at some point. If there has been a severe storm that caused significant damage, there is a greater and more immediate demand for a repair or replacement.
Fort Lupton

, Colorado Roof Repairs
During the examination of your roof, our Fort Lupton, CO roofers will comprehensively explain to you the problem of your roof to show you exactly what we will have to do to solve the problem. This will be done for every roof repair that we perform. This not only demonstrates the quality of our work, but it also provides you with information about the various parts of your Fort Lupton, Colorado roofing system, allowing you to be better prepared for the next time you need Fort Lupton, CO roofing work done.
Roof Installations in

Fort Lupton

, CO
A new roof should generally be installed if the recommended service life of your Fort Lupton roofing system is about to expire, or if your home or commercial building has undergone major storm damage. The roofing material that you select is an important consideration when installing a new roof, but hiring a qualified Auroya, Colorado roofing contractor is the single most crucial step in the process. We put safety first while ensuring that correct procedures are followed and working to reduce the amount of time that your building is unavailable for use.
Commercial Roofing in

Fort Lupton

, Colorado
Commercial roofing issues can have serious consequences for a building owner or business owner. Using the services of a reliable company that repairs commercial roofing in Colorado will guarantee you peace of mind. McCanan Construction's  highly qualified personnel will address all of your commercial roofing problems effectively and on time.
Fort Lupton

, CO Roofing Emergencies
Severe weather events like hailstorms, hurricanes, and tornadoes can cause severe roof leaks, floods, and damage to the structure of your building, as well as to the equipment, interior and content of your building. When you're dealing with an emergency roofing situation, time is of the essence. For the sake of minimizing the damage, prompt response and action is required.
Types of Roofs
There are many types and available styles of roofing and roofing materials. When deciding on a roof, it is best to pick the one suited to your needs, budget  and the purpose of the building. Here are a few examples:
Tile Roofing

Metal Roofing 

Wood Roofing

Slate Roofing

Solar Roofing

Asphalt Roofing Shingles

Stone Coated Steel Roofing

Residential Roof Coatings

Residential Flat Roofing
McCanan Construction offers the highest quality residential and commercial roofing services to all building owners in the greater Denver area
All your commercial roofing needs are covered by the best, fastest and most competent roofing team in Colorado.
Let us oversee your construction needs and provide you with the best roofing service you've ever had